Compare pet insurance in Australia
We've helped over 110,000 Australians compare pet insurance.
Why compare pet insurance with Finder?
You pay the same price as buying directly from the pet insurer.

We're not owned by an insurer (unlike other comparison sites).

We don't ask for your phone or email.

We've reviewed over 60 policies on the market, so you don't have to.
What is pet insurance in Australia?
Pet insurance helps with the cost of diagnosing and treating illnesses and injuries to your furry pal.
Comprehensive plans typically cover surgery, hospital visits and medicines – up to as much as $30,000 per year.
It can also help out with routine visits to the vet. However, because veterinary care is not cheap in Australia, pet insurance is designed to protect against expensive and unexpected events.
Since there's no Medicare for our dogs and cats, having insurance can help you make decisions based on your pet's health, not your bank account.
How does pet insurance work?
It works like this: You pay a certain amount (a "premium") to your insurer each month. In return, it pays a percentage (usually between 80% and 100%) of your cat's or dog's vet bills if they get sick or injured.
Pay for protection
You pay your pet insurance premium monthly or annually. Policies typically cost around $40 to $80 a month.
Visit a vet
You can visit any licensed vet in Australia if your pet gets sick (as long as it's not due to a pre-existing condition) or injured. You usually pay the vet bill directly.
Get reimbursed
You get between 60% and 100% of vet costs reimbursed. You can usually claim between $12,000 and $30,000 per year, depending on the policy you choose, which is why it's worth shopping around.
Paige and Billy the pup
Luckily, we bought pet insurance for Billy (our lab retriever) when he was young. Within the first couple of months, he had stomach problems and we had to take him to the vet several times. In the end, the bill came to $2,900. Our policy reimbursed us for 100% of the costs. It's already saving us money.
— Paige Green, Sydney-based dog owner
Sarah and Halle the Maltese Shih Tzu
In the past, I feel like if something major happened, there weren't as many medical options. My vet once told me, when my dog got a stick in his eye, 'If this happened a decade ago, he'd lose his eye.' Instead, we spent $1,000 spinning his plasma into an amazing eye-healing balm, and it worked! Now there are a lot more medical interventions, which is wonderful, but also super expensive. I'd hate to be in a position where something happens and I have to make the choice to put her to sleep, because the treatment is $7,000 and we don't have that money handy. That peace of mind for the 'big ticket' expenses is basically the main reason we got pet insurance.
— Sarah Megginson,
Finder head of editorial and Gold Coast-based dog owner
Guides to help you compare pet insurance
Getting a pet is exciting. Shopping for insurance isn't – so our experts curated these guides. Now it's easy to find cover.
Best pet insurance
3+ top policies narrowed down (from over 60 options) by our expert authors.
Cheap pet insurance
Get accident and illness cover with slightly lower limits from $23 a month.
Accident only pet insurance
If you only want cover for accidental injuries such as broken bones.
Routine care cover
If you want cover for routine treatments such as vaccines and desexing.
Back to top
How much does pet insurance cost?
We got quotes for a greyhound from 8 partner brands. Here's what we found:
Budget Direct had the cheapest policy, $30 a month cheaper than the second cheapest option.

There's a $125 monthly difference between the cheapest and most expensive policy – an annual difference of $1,509.

Not all policies are created equal though. For example, PD, Coles and Vets Choice may cost more, but they cover 100% of your vet bill.
| Pet insurance plan | Monthly premium | Vet bills covered | Excess amount | Annual benefit limit | Waiting period for illness | Compare quotes |
| --- | --- | --- | --- | --- | --- | --- |
| | $79.31 | 80% | $100 | $12,000 | 30 days | Get quote |
| | $140.84 | 80% | $0 | $15,000 | 30 days | Get quote |
| | $110.29 | 100% | $75 | $20,000 | 21 days | Get quote |
| | $205.10 | 90% | $0 | $25,000 | 14 days | Get quote |
| | $130.14 | 100% | $200 | $15,000 | 21 days | Get quote |
| | $138.23 | 100% | $200 | $15,000 | 21 days | Get quote |
| | $148.76 | 80% | $0 | $30,000 | 30 days | Get quote |
| | $146.61 | 80% | $0 | $15,000 | 30 days | Get quote |
Are you satisfied?
3 terms to help you compare pet insurance
Annual benefit limit
This is the amount you can claim every year. It varies from around $12,000 to $30,000 (but some policies now offer unlimited cover). Good to know – a lower limit usually means a cheaper policy, but surgeries can exceed $20,000.
Policy sub-limits
Some pet insurance policies have a cap on how much you can claim for certain injuries, such as paralysis tick treatment. A common sub-limit for this is $1,500 but treatment often costs $2,000+ (so maybe look for a higher limit).
Reimbursement rate
This is how much you get back when you claim. Some will pay you 60% of the vet bill while others pay the whole lot. In a few cases, you'll also have to pay a small fee when you claim, called the excess.
Meet our experts
Collectively, our expert authors have over 15 years experience helping people with pet insurance.
We've written 100+ guides and regularly chat to vets. We've covered everything from the best pet insurance policies to dogs travelling in the cabin on flights (we're biased – we think it's a good idea too).
We compare nearly all pet insurers in Australia. If there's a brand that's offering something we think is useful, we let you know about it even if we don't work with them.
Pet insurance saves lives. Without it, as a veterinarian, it can sometimes feel like bargaining over life and death with a family who want to do what they can within their means to help their animal friend. Pet insurance allows me and my team to do what we know we need to do to make sick pets better and to make healthy pets live longer. It makes animal health more in line with human health and that means better outcomes for patients.
We chat to a lot of vets. Treatments have improved substantially but it's not cheap. In my opinion, pet insurance is a small price to pay knowing you don't need to make tough decisions based on your bank account. Some policies will cover you for up to $30,000 per year now – there's even one that has no cap on how much you can claim (Trupanion).
If you don't want to have to choose between your bank account and your pet, it's worth having pet insurance.
Less talk, more dogs please
Want to find out more?
We've broken down the basics of pet insurance to help you decide if it's what you and your pet need.
Find out more about the pros and cons here.
Jump on these pet insurance deals
With Finder, you don't just pay the same price as buying directly from the pet insurer. We also regularly have exclusive deals you won't find on other sites.
Why you can trust Finder's pet insurance experts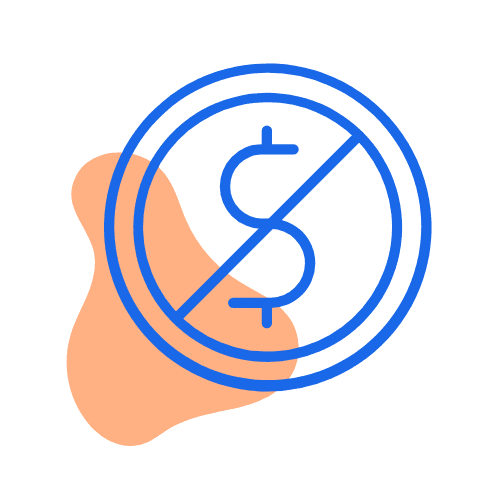 We're free
You pay the same as buying directly from the pet insurer. Better still, we regularly run exclusive deals that you won't find on any other site – plus, our tables make it easy to compare policies.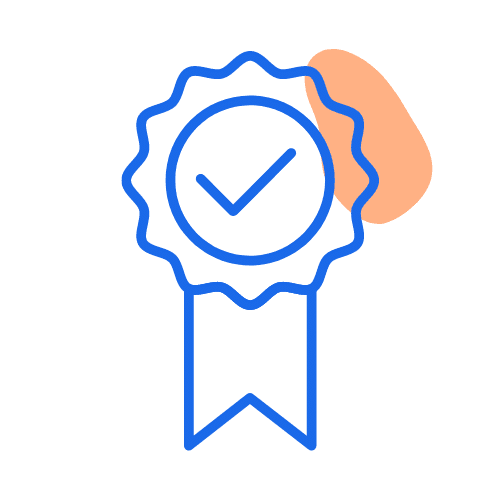 We're experts
Our team of pet insurance experts have
researched and rated
25+ policies as part of the
Finder Awards
. We've produced guides on everything from the
best policies
to jargon-free explainers.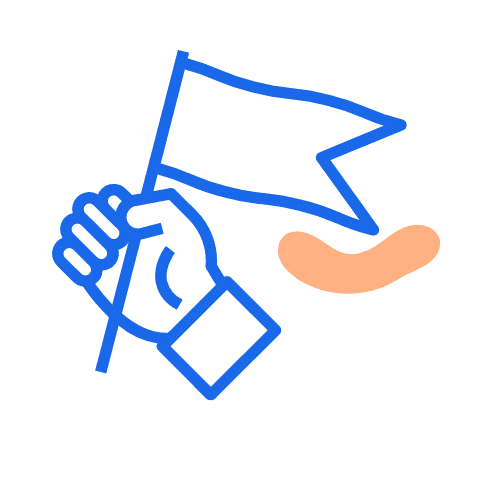 We're independent
Unlike other comparison sites, we're not owned by an insurer. That means our opinions are our own and we work with lots of pet insurance brands, making it easier for you to find a good deal.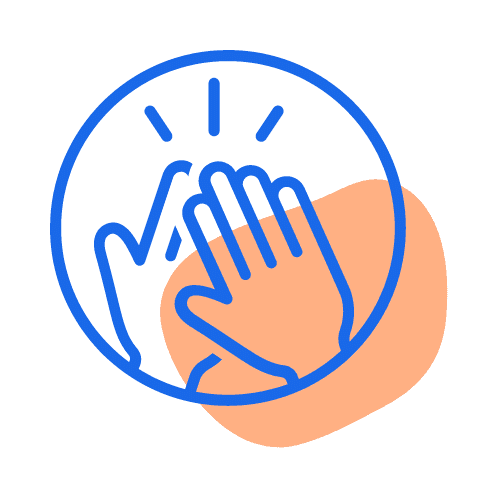 We're here to help
Since 2016, we've helped 110,000+ people find pet insurance by explaining your cover options, simply and clearly. We'll never ask for your number or email. We're here to help you make a decision.
Back to top
Frequently asked questions
This article was reviewed on 2 May by

James Martin

. James is the insurance editor at Finder and he's written on a range of insurance and finance topics for over 7 years.
110,000 statistics based on clicks from Finder to our partners